品質管理
Quality Policy
The quality mission of Hokushin Mold Engineering, Co.Ltd. is to offer the highest quality to our customers and to improve quality, trust and service by developing below mentioned quality policy.
We drive forward producing toolings which satisfy customers upon grasping their demands and expectations.
We set up quality goal and prevent bad parts flowing to later process by continous quality improvement.
We produce toolings by gathering our original technologies and ideas.
 Quality Goal
0% repair problem
95% meeting target in T1 level.
100% modification and repair result
Flow chart to 1st part delivery
We do perform 100% molding check before delivery.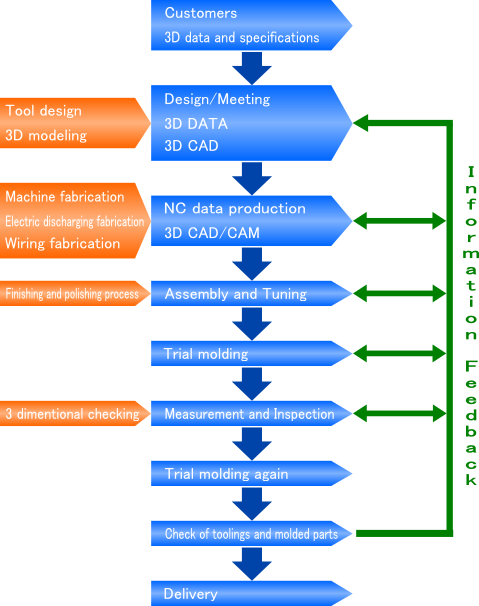 3 dimentional checking machines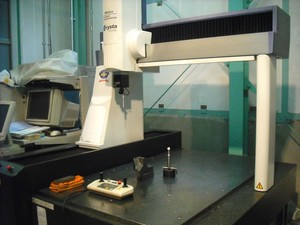 Mitsutoyo Crysta-Apex c 9106

It is important to rely on the highly accurate measurement machine in industry.
Improved machines and new measurement methods also have been developed.
We produce the accurate toolings by customizing the checking machine to our uses and utilizing its probe and programs.